EverStrong CC – Citrus Based Adhesive Remover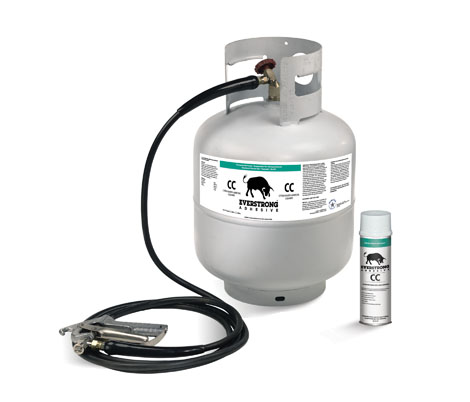 Industrial Strength Citrus Based Adhesive Remover
EverStrong™ CC is a citrus based adhesive remover designed to remove most adhesives from unwanted surfaces. Removes adhesives, oil, ink, decals, tar and similar residues.
Key Features
- Environmentally Friendly
- Biodegradable
- No Chlorinated Solvents
- Citrus-based, Pleasant Odor
- Flammable
- No ODS (Ozone Depleting Substances)
Product Usage
EverStrong CC is designed to remove unwanted adhesive. Spray a heavy coat over the area to be cleaned. For best results, wait 3 to 5 minutes before wiping clear. For unusually difficult jobs, apply second coat of CC to area after first wiping off first application coat. Do not apply new coat of adhesive until the surface is completely clean of CC residue.
Storage
Do not store in direct sunlight or in areas with temperatures of 120°F or greater.
Physical Properties
Appearance: Liquid, clear
Specific Gravity: .73 + .04
Flammability: Flammable per ASTM E-681-04
VOC: none
Shelf Life: 15 months
Freezing: Not damaged by freezing but return to room temp before use.
Packaging
CC-14 14 oz Aerosol Can
CC-008 8 lbs Disposable Canister
CC-028 28 lbs Disposable Canister
NewStar Adhesives Inc. expressly disclaims all warranties either expressed or implied, including but not limited to merchantability, fitness for particular purpose. User is responsible for determining this product is fit for specific purpose and application method and assumes all risk and liability herewith. Manufacturer liability is limited to replacement of product or reimbursement of purchase cost. This provision relates to all sales and cannot be modified.
See MSDS Data Sheet for Proper Handling and Safety Information